News/Archives
New museum exhibit features Vietnam relics
The Camp Gordon Johnston Museum in Carrabelle, Florida is dedicated to the memory of a World War II training facility that occupied most of Franklin County from 1942-44. It houses an extensive collection of WWII memorabilia including uniforms, propaganda, furniture, weapons and more.

Director Linda Minichiello said that, after the 911 terrorist attacks, the WWII veterans felt bad that only the great war was memorialized in their museum and, at their request, she has created a series of exhibits in the movie room with artifacts from wars that came before and after.

One of the exhibits deals with Vietnam and features a rifle, helmet and combat boots as well as a battle flag.

All veterans are invited to the museum.

Linda said she is seeking artifacts from the Spanish American War, the Civil War and the American Revolution to add to her collection.

The museum is located at 1001 Gray Ave and is open Monday through Thursday 1300 to 1600 hours, Friday 1200 to 1600 hours and Saturday 1000 to 1400 hours.

For more information, call 697-8575.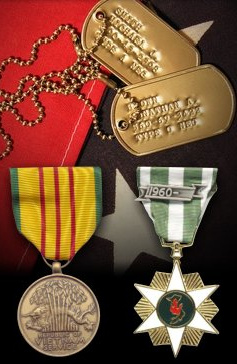 The Three Servicemen Statue South non-profit organization was created to raise the necessary funds to bring this one-of-kind detail of the original sculpture to Apalachicola, Florida. The Three Soldiers, Detail bronze sculpture, made from part of the original molds, is set on a black granite pedestal and is the centerpiece of Apalachicola's Veterans Memorial Plaza.

BOARD OF DIRECTORS
Jimmy G. Mosconis, President
Mark Curenton, Secretary/Treasurer
James S. Elliott
Al Mirabella, Jr.
George W. Duren
Helen Townsend Spohrer
Curt Blair
Dewey A. Blaylock
Jim Norton

Nick Yonclas, Legal Counsel
Genie Nichols, Assistant to President