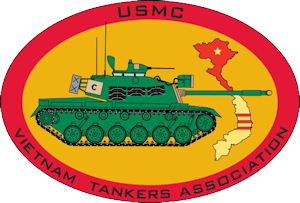 Broken Down at Night and Not an ARVN in Sight - Terry Summerlot
The following story appeared in the USMC Vietnam Tankers Association magazine, The Sponson Box and has been approved to be posted on the Three Soldiers South website. The article was written by Terry Summerlot, a Vietnam Veteran and a resident of Gulf County, FL. The story is also part of the USMCVTA History Project.

It was late April 1967 and we were on the tail end of a sweep just south of the DMZ. It may have been part of Operation Prairie…at least it was during that time period. Our tank was A-42 (3rd Marine Tank Battalion) and it always seemed to be plagued with mechanical problems. Some said it was a "bad luck" tank. Earlier in the war it had been hit and penetrated by an RPG and that was probably the beginning of its bad reputation. We had our share of superstitious guys in the battalion and at least one had told me that he thought the tank was "jinxed". But I had never been superstitious and I really liked going out in A-42. Maybe it was because the tank had a bulldozer blade on the front and I felt that was extra protection. For whatever reason, I was more comfortable on A-42. Paul Ratliff was part of that crew but I can't remember who the others were. It seemed as if our tank crews were changing weekly, back then.

The sweep we were on hadn't gone well. We had run out of water early on, there were lots of grunt heat causalities and of course we kept taking small arms fire on and off again. But the real problem was a NVA machine gun that dogged us the whole time. When a helicopter came in to resupply us with water and to take out our causalities, it came under fire from the machine gun. We'd go after them but they always managed to slip away. On what should have been our last day of the sweep, we came upon some other Marine tanks. One of them had hit a mine and was being pulled back to Con Thien by one of the other tanks. We stopped to help but there wasn't much we could do, so we got back in our tank. But our tanks bad luck had kicked in and it would not go into gear. While the rest of the column moved on we worked on our problem. The TC (tank commander) made a call on the radio, telling the departing column commander our situation. We were told that the ARVN infantry was coming up the trail and would supply perimeter defense until help could arrive. When it started getting dark, we thought either someone did not understand that we were the last of the column or that the ARVN weren't where they should have been. But later on we would hear a third scenario. We first set out claymores around us and the TC made one more call. We were told that help would get there as soon as it was light. So we were on our own. The trail narrowed where we were stopped but it was wide open to both the front and rear. We could not have stooped in a worse place! There was just no hiding a 52 ton tank. If anyone came down the trail, they would not miss seeing us. We locked down the loaders and drivers hatches and left the TC's hatch open. We rotated the watch, standing in the TC's copula. We kept flares ready but did not shoot any so as not to draw attention to our selves. No one could sleep. During my watch, just about every possible worse scenario played out in my head. For whatever reason, no one came down the trail or stumble upon us that night. A few hours after sunup, a Marine Tank Retriever finally rumbled down the trail. As if breaking down and being left behind was not humbling enough, the guys on the retriever quickly fixed the problem and we returned under our own power. When we finally got back to the company area at Dong Ha, the rumor mill was churning. The story that was being told was that we had been left out there as "bait" to draw in the NVA machine gun that had relentlessly dogged us during the sweep. At that time I really did not think that was what happened, but now I sometimes think about it and wonder.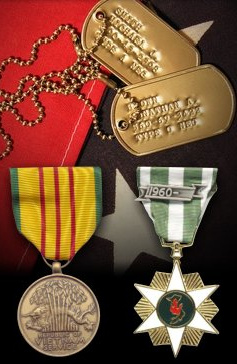 The Three Servicemen Statue South non-profit organization was created to raise the necessary funds to bring this one-of-kind detail of the original sculpture to Apalachicola, Florida. The Three Soldiers, Detail bronze sculpture, made from part of the original molds, is set on a black granite pedestal and is the centerpiece of Apalachicola's Veterans Memorial Plaza.

BOARD OF DIRECTORS
Jimmy G. Mosconis, President
Mark Curenton, Secretary/Treasurer
James S. Elliott
Al Mirabella, Jr.
George W. Duren
Helen Townsend Spohrer
Curt Blair
Dewey A. Blaylock
Jim Norton

Nick Yonclas, Legal Counsel
Genie Nichols, Assistant to President