A Soldier Talks
Kenny Merritt Remembers
Interviewed by Lois Swoboda, Project Volunteer

Like so many Vietnam veterans coming home was a very sad experience for me. We got no support, not just from people, but from doctors and psychologists. People looked at us like we were some kind of wild animal ready to bite. At that time we were not able to say we were proud of serving. Now we can.

The fact that you are putting this monument in a quiet little place like Apalachicola means so much. They call this the forgotten coast, but many of us that went grew up in small towns.

We realize you spent a lot of long hours to get this thing up and running we appreciate that.

When I was out there in California getting off the airplane I had a week left to serve. I had this feeling hollow disbelief at being home. There were no banners flags or banners or yellow ribbons to welcome us back.

When I got home to Tallahassee, all of my old friends had already married and they had their lives. We had nothing to talk about.

All of my buddies were still in Nam or scattered across the US. I had no money to visit any of them.

When I got to Tallahassee, I took a week off and stayed there and moped around until I realized I had to have a job. I went to the state employment office and the young lady behind the desk said, "What's your background?"

I told her I had graduated high school and then joined the Marines and served in Vietnam.

She looked at me hard and said, "We have no positions that meet your background."

Everybody looked like they were staring at me. Maybe it was just my imagination, but that's how it felt.

I was so embarrassed. I felt like I'd spent all this time and now I was not qualified to do anything.

This monument is like finally getting the welcome home that we never had after the war. The that is the way I think a lot of us feel.

All I can say is we thank you.

What I'm doing for the soldiers coming home today is riding with the Patriot Guards.

We stand for those who stood for us. When they come off that plane we are usually there. We try to be.

We did not get a lot of the support they are getting. I'm glad people understand better today than they did when we came home.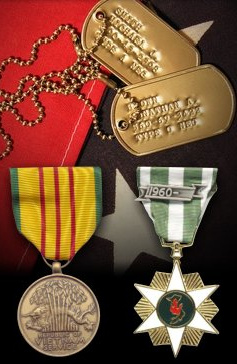 The Three Servicemen Statue South non-profit organization was created to raise the necessary funds to bring this one-of-kind detail of the original sculpture to Apalachicola, Florida. The Three Soldiers, Detail bronze sculpture, made from part of the original molds, is set on a black granite pedestal and is the centerpiece of Apalachicola's Veterans Memorial Plaza.

BOARD OF DIRECTORS
Jimmy G. Mosconis, President
Mark Curenton, Secretary/Treasurer
James S. Elliott
Al Mirabella, Jr.
George W. Duren
Helen Townsend Spohrer
Curt Blair
Dewey A. Blaylock
Jim Norton

Nick Yonclas, Legal Counsel
Genie Nichols, Assistant to President